About Us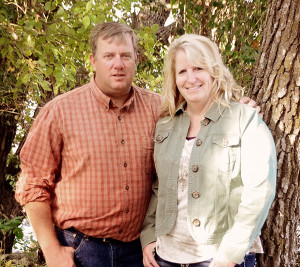 Mark and Cheri Petersen have decided to take the plunge, both literally and figuratively. With the launch of their new business, Underwater Solutions LLC, in 2013 and their most recent endeavor, The Gas Boat, they hope to bring a new level of service to the area lakeshore residents.
While Underwater Solutions builds off Mark and Cheri's passion for diving and underwater exploration, The Gas Boat will allow the couple to spend more time near home, and on the resources they love, while providing a unique service to lakeshore residents.
As the couple quickly expanded their Underwater Solutions in 2015, it became evident that lakeshore owners wanted more. This summer, the couple is introducing The Gas Boat, a fuel boat that provides full service boat fueling at your dock. Signing up for service is simple and a flag notification system on your hoist will let The Gas Boat know your boat needs a fill up. Mark and Cheri will run regular routes along the lakeshore to keep the boats they serve full and ready for uninterrupted summer fun. They intend to provide fuel for boats on the Okoboji Chain and Big Spirit Lake.
Mark and Cheri's passion for the lakes and driving is evident in their service to the community. As the Dive Team Captain for the Arnolds Park/ Okoboji Underwater Search and Rescue Team. Mark brings a wealth of knowledge and unique skills to their business. Cheri is also a seasoned SCUBA diver and grew up in the lakes area volunteering as an EMT and Dive Team member for many years. Using these skills and their knowledge of the lakes, Underwater Solutions specializes in anything water related. From underwater mechanical work and salvage to aquatic plant removal and shoreline maintenance, they do it all.
In developing plans for both businesses, Mark and Cheri have taken great care to make sure both operations are safe and environmentally friendly.